4 Strategies for Living Well with Chronic Fatigue
Just so you know, I may earn money or products from the companies mentioned in this post. I have a full affiliate disclosure that you can find here.
Stay Hydrated!
We all know the importance of drinking water, but drinking enough water is hard, am I right?! And apparently, iced coffee totally doesn't count!! I use my Hidrate Spark 3 smart water bottle to ensure I"m drinking enough water each day. You can track every sip through their free Hidrate App, powered by Bluetooth Low Energy. The soft grip body makes it easy to keep your HidrateSpark in hand while on the go, and it has a handy ring to hold on to as well. Choose from three glow modes and ask it to glow when you misplace it! It's magical!
Eat a Healthy Diet
Yeah, yeah. I've heard that one. There's no shortage of nutritional info and 'autoimmune protocol' diets online. Personally, I've worked with a nutritionist and found a healthy balance of eating foods that taste good and help me to feel good too. Everyone is different, of course, but for me having healthy prepared meals ready to eat makes a huge difference in my overall energy level. Why? I don't have to think about what to cook, spend energy preparing and cooking, and I don't give in to take out or processed foods when I feel too fatigued to make myself food. Spoiler alert, eating crap when I feel like crap never makes me feel any better! I've tried a whole lot of meal prep and prepared meal options and CookUnity (only available in Northeast area) and Freshly are my favorites.
CookUnity has 150 options each week, which you can sort by diet to choose the perfect combo for you and it is cooked by professional chefs and delivered fresh. Plus, I love that they are supporting an independent team of over 50 chefs, they say "with different backgrounds and rock-solid expertise, our chefs will bring world-class flavors to your table". And if you're concerned about what to eat, as I am, they also have a dedicated holistic nutritionist who will help you design your meal plan, free with the service. If they deliver to you in the Northeast, you can try them for 50% off with code JennaGreen!
Each Freshly meal is perfectly sized for 1 person to enjoy. Their fully-prepared meals are delivered fresh, and ready to eat in 3 minutes. They don't have as many options as CookUnity, but they have a wider delivery radius. My favorite meal is probably the buffalo chicken with mashed cauliflower, it tastes like take out but it's so much healthier. Basically, it's magic! Get $40 off your first two weeks ($20 off each order for your first two orders) with my link.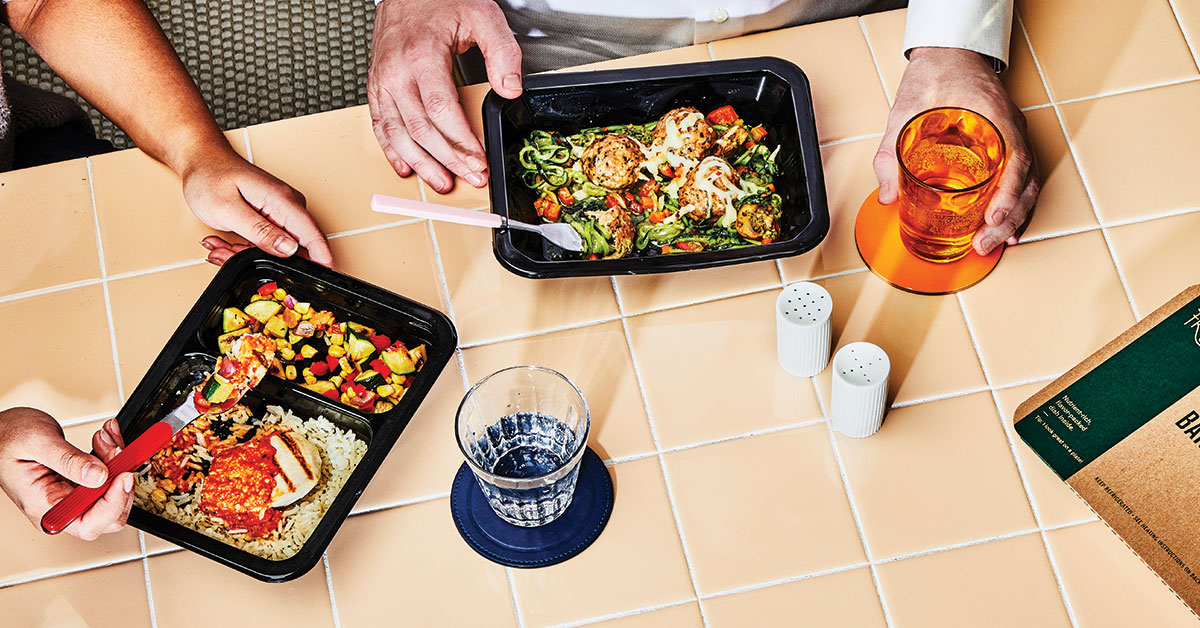 Use Your Energy Wisely
Look, we all want successful businesses, clean houses, fab hair, and home-cooked meals, but it's just not attainable for most people to 'do it all', let alone someone with a chronic illness! If you're dealing with chronic fatigue, as I do, then you know that you never know how much energy you'll have each day. That makes it even more important to learn to prioritize ruthlessly, which I discussed further in this blog post.

When my body tells me I need to rest, either by giving up completely or giving me the dread cognitive 'fog', I have to take a break. Pushing myself or 'hustling' harder will NOT work when you have a chronic illness. So the dishes might stay dirty. The house always needs to be cleaned. The meals aren't gourmet. And, I use way too much dry shampoo. But, those are things that are a part of my new 'normal' and I've come to accept them.
Minimize Stress
Minimize stress? Yeah, right. I know you're rolling your eyes at me! And that's ok, because life is freaking stressful. Right?! We cannot control a lot of things in this world, but we can learn to control how we react. Things that would stress me out before, like those constantly dirty dishes I mentioned above, I've learned to let go of. I don't have extra energy to waste stressed out about unimportant things.

Of course, I still get stressed, but therapy, guided meditation (I love these from Danielle LaPorte), and learning to give myself grace have helped a LOT. Mental health issues, like the depression, and anxiety I have, are common in today's society. Unfortunately, they're still sometimes stigmatized. If you need help, medication, or talk therapy, please reach out to someone you trust. Personally, I use and love Talkspace online therapy with a licensed therapist.

There is NO shame in doing what is best for you.
What helps you minimize your fatigue?